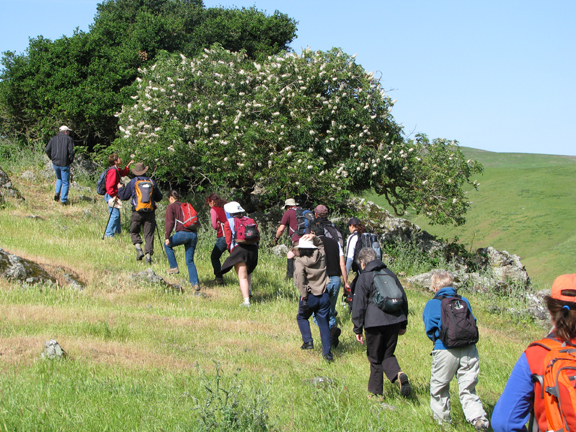 The best way to visit Solano Open Space is on a docent-led hike.
---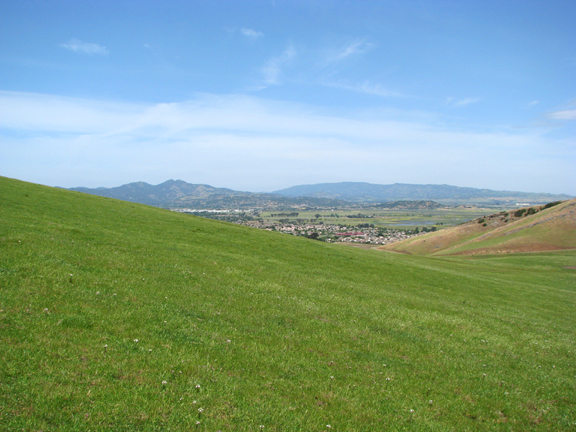 Through Solano Open Space's rolling hills you can see the Cordelia Villages area of Fairfield.
---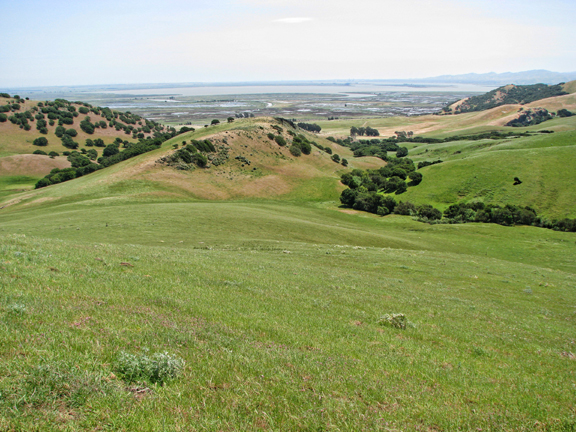 You can also see across the Suisun Marsh.
---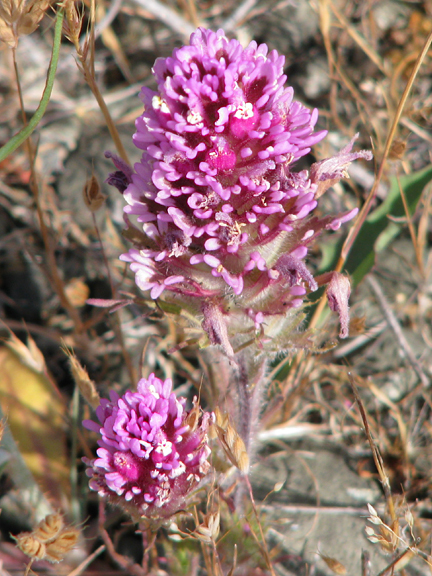 The wildflower hikes on the King-Swett ranches--part of the Solano Open Space--are very popular. This
flower is purple owl's clover.
---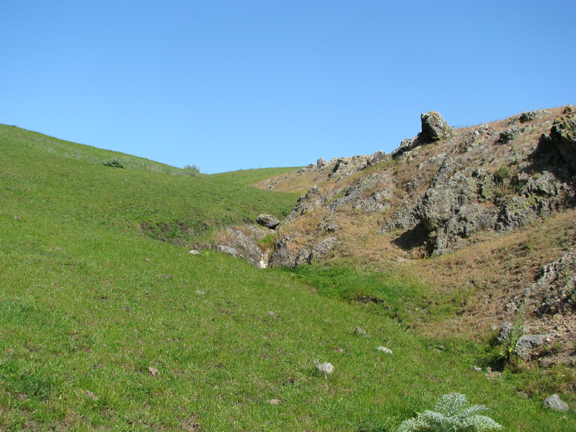 The Green Valley Fault runs through the Solano Open Space area and in places is a visible divide
between two types of terrain.
---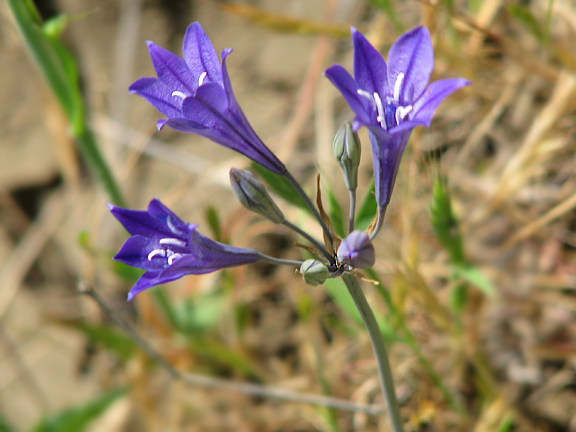 Ithuriel's Spear is another wildflower found in the area.
---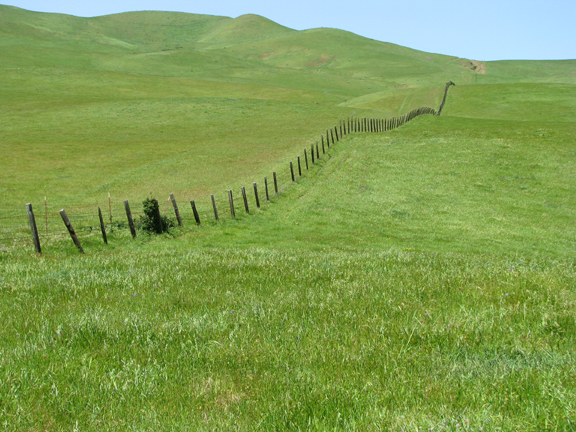 Much of the undeveloped area is rangeland for cattle.
---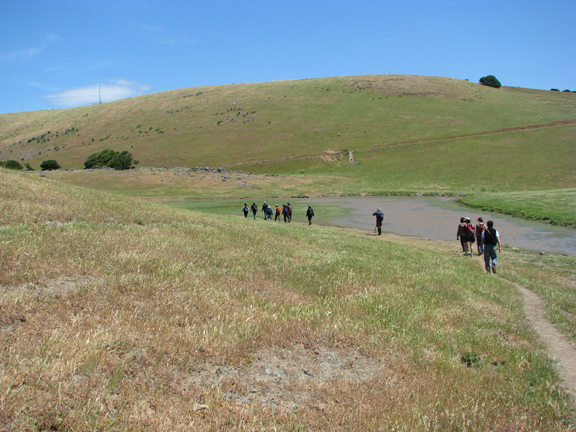 Hikers pass by a pond.
---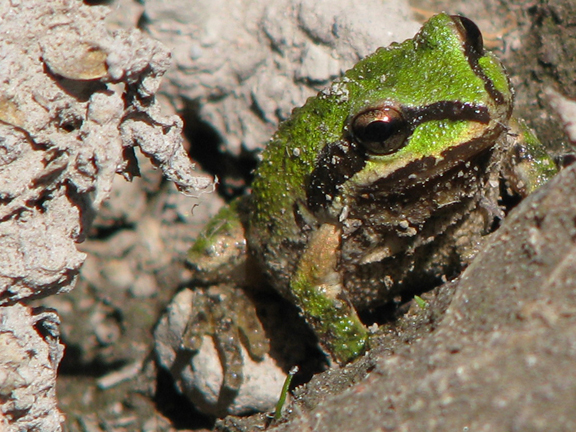 And in the pond there might be a Pacific tree frog.
---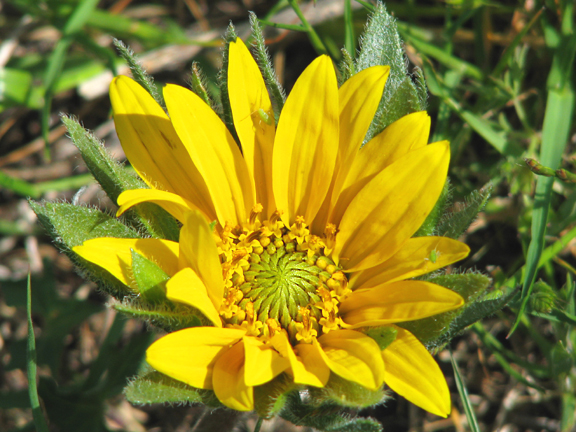 Gumplant.

Hikes in the King-Swett Ranches are usually scheduled on the first Saturday of the month. Please see the Activities & Events page for more information.
---
All photos © 2012, Karlyn H. Lewis or James E. Lewis
---